New York City (Manhattan) Facility
Our 3D ultrasound in New York city Imaging Facility is located at 303 5th Avenue on the corner of East 31st Street in New York City. We are just one block south of The Empire State Building. We specialize in 3D Ultrasound, 4D Live Ultrasound & HDLive Ultrasound (5D) Prenatal Services in New York, NY
---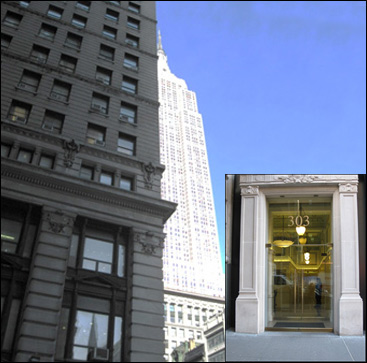 ---
Our 3D Ultrasound in New York City Facility
We know that you have a choice when selecting a New York 4d ultrasound provider which is why your visit to GoldenView Ultrasound offers state of the art 3D & 4D ultrasound equipment and an experience of a lifetime. Capturing your baby's sonogram on video and with pictures in 3d is our area of expertise.
Office hours include, weekdays, evenings and weekends making it easy to accommodate your schedule.
GoldenView Ultrasound NYC 3D/4D is centrally located in Midtown Manhattan. Midtown is an area of Manhattan, New York City, home to world-famous commercial zones such as Rockefeller Center, Broadway and Times Square, the Theatre District and the Diamond District. Midtown Manhattan is home to the city's tallest and most famous buildings such as the Empire State Building and Chrysler Building.
Our GoldenView Ultrasound New York location could not be more centrally located in Manhattan and therefore makes our 3D and 4D Ultrasound services convenient to all of the great Manhattan neighborhoods including Upper Manhattan, Harlem, Upper East Side, Upper West Side, Lower Manhattan, Lower East Side, Lower West Side, SoHo, Downtown Manhattan and the Financial District.
If you are in Manhattan for work we offer our 3d/4d ultrasound services with convenient hours during the day for perhaps a lunch break or for on your commute home. If you come to the city for weekend shopping keep in mind that GoldenView Ultrasound is convenient to the world's best shopping along 5th avenue and around the corner in Herald Square.
---
---
New York Facility Photos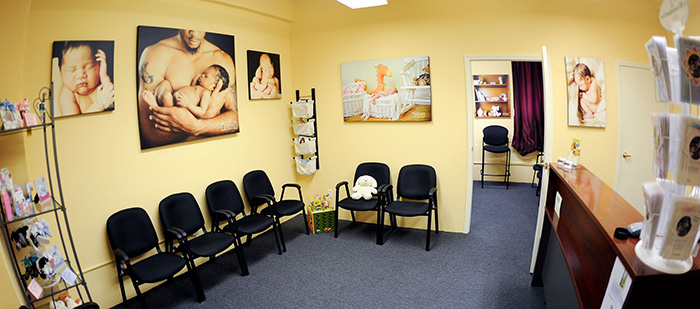 Main Office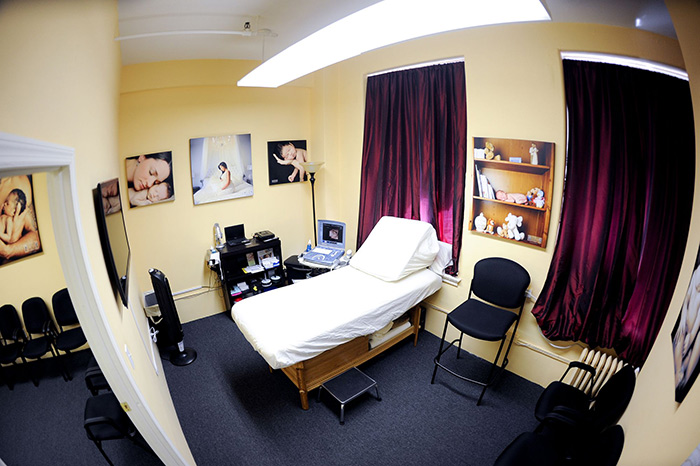 Scanning Room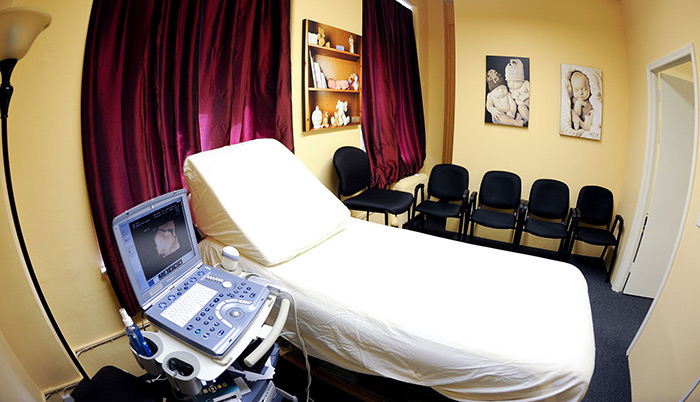 Scanning Room
---
Map
---
Directions to Our New york 3D Ultrasound Facility
Access to our New York 3D Ultrasound Facility:
The office is convenient to Penn Station and Grand Central Station and is a short walk from the NJ PATH as well as the 1, 2, 3 ,A, C, E, N, R, Q, V, and 6 lines on the MTA subway.
Closest subway stops to GoldenView Ultrasound


:28th Street Station or 34th Street Station


:33rd Street Station
(Not all trains stop at all times. Check the subway schedule for details.)
---
Parking at our New York 3D Ultrasound Facility:
The two nearest parking facilities are at Sixth Avenue and 31st Street, and on 30th Street between Fifth and Madison Avenue.
---
Driving Directions to Our NY City 3D Ultrasound Facility
Directions from Brooklyn to our 3D ultrasound facility
Take NY-27 W. Keep left at the fork, follow signs for the I-278E/BKLYN-QNS Expy/Queens Bronx and merge onto I-278. Take exit 29A to merge onto Manhattan Bridge. Continue onto Chrystie Street. Turn Left at Delaney St. Take 1st right onto Bowery. Continue onto Cooper Square. Continue onto 3rd Ave. Turn Left at E 23rd street. Turn right at Madison Ave. Turn left at E 33rd street. Take the first left onto 5th Avenue.
Directions from Bronx to our 3D Ultrasound facility
From Sheridan Expy take the ramp onto I-278W (partial toll road). Take the exit toward FDR drive. Merge onto Robert F Kennedy Bridge ( toll road) Keep left at the fork, follow signs for FDR DR S and merge onto E River Dr (partial toll road. Take exit 8 toward I-495/Midtown Tun/E 34 St. Merge onto FDR Dr/Franklin D. Roosevelt Dr. Turn right at E 38th St. Take the 1st Right onto 1st Ave. Take the 1st left onto E 39th St. Turn Left at 5th Ave. Destination will be on the right.
Directions from Queens to our 3D Ultrasound facility
Take the I-495 W?L I Expy ramp on the left to Midtown Tun. Merge onto I-495W (partial toll road). Slight right toward E 37th St (toll road). Slight left at E 37th St (toll road). Slight left at E 37th St. Turn left at 5th avenue.
Directions from Jersey City, New Jersey to our 3D ultrasound facility:
Take Central Ave/County Rd 663. Turn right toward Paterson Plank Rd. Turn right at Paterson Plank Rd. Turn left at County Rd 683/Manhattan Ave/S Wing Viaduct. Turn right at 14th St/County Rd 670. Turn left at County Rd 675/Willow Ave. Merge onto NJ-495 E/Lincoln Tunnel via the ramp to New York City. ( toll road). Continue onto Lincoln Tunnel ( toll road). Take the exit toward Dyer Ave (toll road). Turn right at Dyer Ave. Turn left a W 34th St. Turn right at 5th Avenue.