Chicago Facility
Our 3D ultrasound in Chicago Facility is located at 1300 W. Belmont Avenue at the corner of Lakewood Avenue. We are one block East of Southport and 2 blocks West of Racine. We are centrally located in Lakeview just on the north edge of Lincoln Park. Lakeview and Lincoln Park are located just a few miles north of Chicago's Loop. 3200 block North and 1300 block West. We specialize in 3D Ultrasound, 4D Live Ultrasound & HDLive Ultrasound (5D) Prenatal Services in Chicago, IL
COVID-19 UPDATES AND ADVISORIES - PLEASE CLICK TO READ*****
Covid-19 Advisory and Updates
In order to be in compliance with the latest order from the Governor, GoldenView Ultrasound Chicago, and similar businesses, are ordered to close as of March 22nd, 2020 and until June 1st, as we are considered non-essential and a shelter in place has been issued for the State of Illinois.
We support our Governor in this decision to keep our community, and especially our mothers and growing families safe from the spread of the COVID-19 virus.
We are deeply saddened to have to close our doors at this time, as this is the first in 14 years of serving the community that we cannot be a part of your pregnancy.
Our intent is to reopen just as soon as it is deemed safe and allowed by law.
Please follow us on Instagram @goldenviewultrasound3DChicago or on Facebook at @goldenviewultrasound3DChicago for updates on our reopening date.
Our phone lines will continue to be managed remotely so feel free to call us at 888-915-2229.
If you have an appointment that is scheduled at the Chicago GoldenView Ultrasound location from March 22nd-June 1st, please give us a call to reschedule for a later date.  Please note that our reopening date could be earlier or later than June 1st in accordance with the law.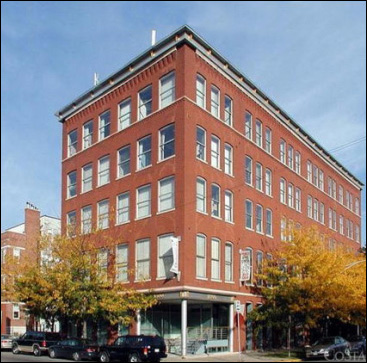 Call for your appointment!
Facility Address
1300 W Belmont Ave
Suite 15
Chicago, IL 60657
Our 3D Ultrasound in Chicago Facility
These neighborhoods are known for their unique shops. They can be accessed on the Chicago Transit Authority's (CTA) Red, Purple and Brown elevated train lines and numerous bus lines. We are in close proximity to Wrigley Field and DePaul University . When visiting us for your Chicago 3D ultrasound, be sure to check out many of the world-class dining, shopping and lodging opportunities in the immediate area as well. Come see GoldenView 3D Ultrasound in Chicago and make a day of it in the city.
---
---
Chicago Facility Photos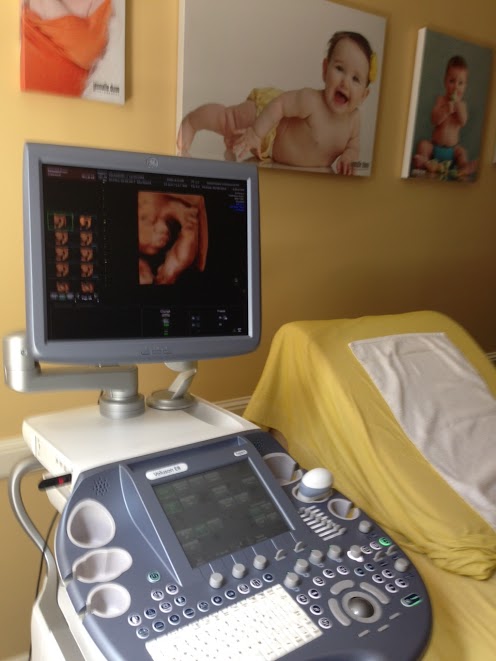 ---
Map
---
Driving Directions to Our Chicago 3D Ultrasound Facility
Directions from Kennedy Expressway
We are located East of 90 (Kennedy Expressway). Take exit #45B and proceed to Belmont Avenue and go East. You will need to continue to go east of N. Lincoln Avenue and then proceed just one block east of Southport. Our building is on the left when heading East at the corner of W. Belmont Avenue and Lakewood Avenue.
From Lake Shore Drive
Take the Belmont Ave. ramp and go west 1.2 miles. We are located on the northwest corner of W. Belmont and Lakewood Avenue.
---
Free parking at our Chicago 3D ultrasound facility
We have arranged for free parking at our ultrasound facility during your visit. The parking lot is on the west side of the building that you can enter from West Belmont Avenue . From the parking lot, go up the few stairs and enter the rear door which is open during normal business hours. You may park in any of the parallel spots or the spots that say permit parking only. A permit is not required while you are visiting our facility. Please tell the receptionist that you are there and where you parked. You may also park on Lakewood Avenue or in the surrounding neighborhood. Please keep in mind that on game days at Wrigley Field you are required to have a neighborhood parking permit.
Accessing Our Office
Our suite is located on the Lower Level of the building. For most direct access to our suite take the stairs going down near the corner of Belmont and Lakewood. Near the glass door is a key pad. Enter #002, let us know you name for the appointment and we will buzz you in. Our door is the 3rd door on the left.
You may also enter from the parking lot side or the Lakeview entrance. If doors are locked enter #002 and we will buzz you in. Take the elevator down to the Lower Level (LL) Exit elevator and take a left when getting off of the elevator and go around the corner and our suite will be at the end of the hall on your right.
Wheelchair accessible
If you require wheelchair access or would prefer to avoid steps, there is a ramp to the entrance on the parking lot side of the building. Once inside take the elevator down to the lower level and take a left when getting off the elevator. Follow the hallway around to suite 15.