Boston Pregnancy Resources
---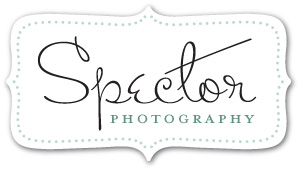 JACQUIE SPECTOR is an INTERNATIONAL AWARD-WINNING photographer specializing in maternity, newborn, child and family fine art portraits. Baby photographer and family Photographer based on the North Shore and serving the Greater Boston Area, western MA, NH and even down south! 2014 Boston Parents paper family winner.
Clients of GoldenView Ultrasound that purchase the Platinum or Platinum Plus package will receive a $150 gift certificate valid toward a newborn photography session with Spector Photography. All other clients of GoldenView Ultrasound receive a free 8/10 portrait with an Photography session. Examples of Jacquie Spector's work can be seen in our GoldenView Ultrasound Boston office.
---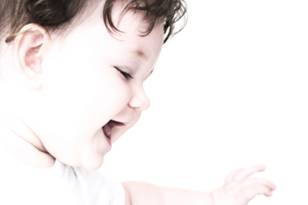 Boston's Best BabySitters & Nannies
Boston's Best BabySitters has been in business for more than fourteen years, referring experienced, college-educated, local nannies to families seeking any type of childcare. Although initially specializing in short-term hotel care for traveling parents, Boston's Best BabySitters has evolved to serve the needs of Boston-based families looking for short-term and long-term residential care. Event and Travel childcare are becoming increasingly popular requests by both corporate and private clients.
Fundamental characteristics of a BBB provider include tolerance, flexibility and a sense of adventure, as each family unquestionably differs from the next! Our reputation for providing Excellence in Childcare, referring personable, punctual, professional nannies, sets us above any other childcare agency in Massachusetts.
Whether looking for short-term, long-term, part-time, full-time or one-time or anytime, we are Boston's Best!
---



Get Fit with Baby Boot Camp
-Jump start weight loss.
-Combat the baby blues
-Nationally certified fitness professionals deliver safe & effective workouts.
10% off for Goldenview Ultrasound clients only!
---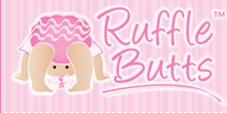 Ruffle Butts
Home of the original, adorable RuffleButt Baby Bloomer! Ruffled Diaper Covers, Infant Swimwear, Tees, & more. Coupon's in office (subject to availability)
---

Christina Francis Massage Therapy
According to studies, massage therapy during pregnancy can relieve muscle and joint pain, reduce anxiety, and lessen symptoms of depression. It can also improve labor outcomes by aiding in hormone regulation which can lead to fewer complications during birth and fewer newborn complications. Other reported benefits of prenatal massage: reduced back and neck pain, reduced sciatica, improved circulation, reduced swelling and improved sleep. While many massage therapists receive a cursory amount of prenatal massage instruction, it's very important to see only therapists who are certified in prenatal massage. At Christina Francis Massage Therapy you're in good hands. Our therapists are certified in pre and peri-natal massage. Certified pre and peri-natal massage training is well beyond the national standard and includes an intensive hands-on program as well as the passing of a written and practical exam. Our knowledge of complications, acupressure points, high risk pregnancy contraindications and treatment design ensure your safety and comfort.
Special offer just for Goldenview Clients ONLY! (Subject to availability)
$15 off your first 60/90 minute prenatal massage.
---

Twinkle Star Baby Boutique
7 Upland Road – Porter Square – Cambridge, MA 02140
---


CoupoBellybuds™ are wearable speakers for moms-to-be that desire to play music and sounds
to a developing child in the womb.
The original bellybuds™ bellyphones™ audio system (patent-pending) plug into any standard digital music device and are specially designed to adhere gently to the varying curvature of a pregnant belly.
Whether worn descretely beneath clothing or in full view with an optional pair for decorative buddons™
speaker covers, bellybuds™ are a convenient and effective option for playing audio to the womb.
Coupon code for 10% off Belly Buds is provided to GoldenView Ultrasound clients in Office
(Subject to availability)
---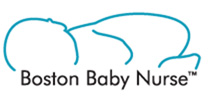 Boston Baby Nurses offers the support your family needs after the birth of a baby. Our loving and experienced care providers will offer guidance and instruction in newborn care in addition to promoting you family's physical and emotional well-being.
Our services include:
-Overnight visits
-Day and evening support
-Sleep coaching
-Pediatric nurse visits
Exclusive offer for Goldenview clients, 10% discount!
---

Relaxing and nurturing massage is a treat for both you and your baby. Our therapists use specialized pregnancy cushions that will accommodate your changing body. Focusing gently on areas of discomfort, such as lower back, swollen ankles and joints, this massage helps decrease water retention and improves circulation while relieving sore muscles. The basq products used for the massage are gentle and effective.
---

It's like a jungle gym. But for grown-ups.
The Modern Pilates philosophy is simple: provide the best training environment and the highest quality instructors to produce incredible results for individuals. Our focus is always on helping you achieve your goals; even our group classes tailor each session to each individual to get optimal results. By providing the best environment and the best trainers, we push you to your personal best.
Clients of GoldenView Ultrasound will receive this Exclusive introductory offer
---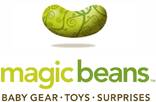 Around the corner from Goldenview Ultrasound, Magic Beans is a local store with a retail experience designed for kids and optimized for parents, a place that would balance the fresh and new with the tried and old. With toys for all ages, baby gear, modern nursery furniture and more, you can expect wonderful customer experience as they work with you to find the perfect combination of products that suit your growing family!
---

Violet Skin Boutique
A family-owned boutique and spa that offers handmade beauty products and services such as body treatments, facials and massages. Located in both Boston and Brookline, Goldenview clients will receive $10 off their wonderful Prenatal Massage, perfect for those aches and pains. Call today for an appointment and come on in!
1362 Beacon Street
Brookline, MA
(617) 264-SKIN