3D Ultrasound & 4D Ultrasound in San Antonio, TX
San Antonio's First 3D/4D Ultrasound Facility Offering HDlive
---
---
---
See your baby in the womb and capture the moment on video and with photos, now with the latest in ultrasound technology.
The Latest in 3D Ultrasound Is Now Available, HDlive Ultrasound (5D Ultrasound)
Our new GE Voluson E8 offers not only superior 3D/4D Ultrasound technology but also a new feature called HDlive. HDlive goes beyond 4D Ultrasound to provide you with realistic images of your baby in the womb with unsurpassed clarity. Some refer to HDlive as "5D" Ultrasound.
---




Call Toll Free 888-915-2229 ext 4 for our San Antonio 3d ultrasound location Hablamos Español 888-915-2229 ext 5. Our phones are answered 7 days a week.
Weekday, daytime and evening hours til 9pm for your convenience. We are also open on Saturday and Sunday.
---
Best Price Guarantee
GoldenView Ultrasound will match any published price on similar ultrasound sessions (offered in a 45 mile radius)
---
GoldenView Ultrasound has imaged over 70,000 beautiful babies since 2005.
GoldenView Ultrasound has the experience you can trust when it comes to your precious baby. Our spacious exam room has a spa-like atmosphere set up for comfortable seating for 7 guests plus room for more if needed. Children are always welcome.
---
Session Pricing*
10% off All Packages for Military at our San Antonio Location plus ask about Free Internet Streaming if the father of the baby is deployed
---

---

---
Gender Reveal Ultrasound Session - $59


Available from 15 weeks to full term. Perfect if you are looking to validate the gender of your baby and to visualize fetal movement.
Mention Coupon Code: $5 OFF REVEAL
and get a $5 discount on this package. May not be combined with any other discount or special offer. Mention when scheduling your appointment. ** If we are unable to see the gender due to positioning or development of your baby, we will reschedule you one to two weeks later at no charge for a recheck. Book a
2D GENDER REVEAL
for a
TUESDAY
(Day and evening hours available) and get a
FREE UPGRADE
to the
ULITIMATE GENDER SESSION. Valid from 15 to 21 weeks gestation only.
You must mention coupon code
FREE UPGRADE
when you schedule your appointment.
---
Ultimate Gender Reveal Ultrasound Session Plus HDlive - $79


Available from 15 weeks to 21 weeks.* This Session is ideal if you would like to come in for a gender reveal or gender confirmation or to visualize fetal movement and see more of baby. See your baby in 2D, 3D and 4D and with HDLive, the latest in Ultrasound technology. Leave with a DVD of your session set to lullaby music, a CD-Rom and prints.
---

Silver 3D/4D Ultrasound Session: Limited Time San Antonio Special - $89


Available 21 weeks thru 36 weeks. (May not be combined with any other special offers or coupons except customer loyalty and military discounts) 3D/4D Session is the right choice for the mother interested in seeing what her baby looks like in the womb and capturing it on DVD and with several photos.
---
Platinum 3D/4D Ultrasound Session - $159


Our Platinum session is our "Rockstar" 3D/4D session designed for the couple who would like the ultimate experience during pregnancy. This is an incredible value with tons of upgrades
Available 21 weeks to 36 weeks.
---

San Antonio HDLive Sweetheart Special - $99


The latest in Ultrasound technology at an affordable inclusive package price. 21 weeks thru 36 weeks
---
GoldenView HDLive Ultrasound - $139


See your baby with our latest ultrasound technology, HDlive. Leave with DVD video, A digital copy of All images from the session plus plenty of color photos 21 weeks thru 36 weeks
---
San Antonio Premium HDLive (5D) Ultrasound - $189


This package combines the features of our Platinum session full of upgrades with the best of ultrasound technology using HDlive. 21 weeks thru 36 weeks
---
Baby Peeks and Heartbeats - $49


If you just can't wait to hear that beautiful heartbeat and see fetal movement. This session includes a recording of your baby's heartbeat inside one of our adorable small 8" stuffed animals, plus some 2D photos of you baby on glossy photo paper. Gender determination not included.
12 weeks and up.
---
Late Peek - $39


Great option if you would like to know the position of your baby and hear baby's heartbeat as you approach your due date. If we find that baby is in a great position at this appointment for 3d/4d or HDLive you will be given an option to upgrade.
37 weeks and up.
---
Expecting Multiples?
For 3D/4D Ultrasound Packages, we recommend that you come in between 22 to 28 weeks.
Add a $30 fee for twins or $50 fee for triplets.
You must let us know when you book your appointment that you are expecting multiples so that we may allocate extra time for your appointment.
For a Gender Determination session (2D Gender Reveal or Ultimate Gender Reveal)
we recommend that you come in
after 17 weeks but we will see you as early as 15 weeks.
. Add a $25 fee for twins Gender determination session and $40 for triplets.
No twin fee for Baby Peeks and Heartbeats or for the Late Peek Packages.
Twins may get a 2nd Heartbeat Huggable at a reduced price of just $15.
---
Other Upgrades
Heartbeat Huggables
- Small for $22 or Large for $32
DVD upgrade when not included in package- $10 CD upgrade when not included in package- $10 Upgrade a CD of images to USB Flashdrive - $10 Custom "Our Baby's Images App" that allows you access to ALL of your photos on your smartphone and other devices – (click on a link and images are available for immediate download , share on Social Media or Send to Printer - Includes All photos from the session, not just the ones we print in office - $10 Digital Download of entire session (includes audio from the room) $12.95 2 AVI video clips saved to CD or USB, perfect for emailing or uploading to places like Facebook and YouTube (clips are @ 20 – 30 seconds long of baby moving ) $10 Extra 4X6 color prints - $3 or 4 for $10 Ultrasound Photo Frames from $14.99 and up
---
San Antonio 3D Ultrasound Customer Loyalty Discounts
10% off Any Ultrasound Session for GoldenView Ultrasound clients who are returning during current pregnancy or from a previous pregnancy.
$5 off Any 3d/4d our HDLive Ultrasound Session with Student ID.
We also offer a 10% Military Discount on all San Antonio 3D/4D, HDlive and Gender Reveal ultrasound sessions
Please mention your customer status when you call for these discounts. Only one discount per customer please.
---
About our Medical Director
We are pleased to be operating under the direction of Dr Larry Adams. Dr Adams is Board Certified in Radiology with over 40 years experience in reading Ultrasounds. A Radiologist is a Medical doctor who specializes in diagnosis of medical conditions using multiple imaging techniques, among those being Ultrasound. Therefore, we find that having a Radiologist serve as our medical director is the best choice for our facility.
---
San Antonio Facility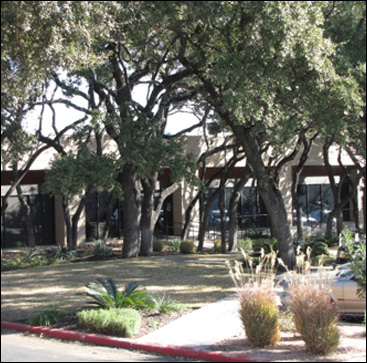 Call for your appointment!
Facility Address
11825 IH 10 West Suite 201 San Antonio, TX 78230
---
Map to Our Facility
---
* Please note:
Women seeking a limited diagnostic prenatal ultrasound with GoldenView Ultrasound must already be receiving treatment with a healthcare provider for prenatal care to confirm their due date, screen for fetal anomalies, and to look for any other pregnancy related issues. During the ultrasound session, we will be conducting a limited diagnostic scan to confirm heartbeat, the number of babies in the pregnancy, the position of the baby, and the placental location. Please note, at no time is this exam to be used in place of a complete diagnostic ultrasound. GoldenView Ultrasound San Antonio requires written prescription or order authorization from a licensed Physician prior to the performance of any ultrasound procedure. We can assist you in securing an authorization provided that you are receiving prenatal care.
---